Why Hire Me?
I value communication, holistic design, and teamwork. I'm passionate about crafting beautiful and well thought out design solutions. I also enjoy helping out my team and always ready to learn something new.
Let's Talk
Working for small businesses and start-ups has injected me with an entrepreneurial spirit. I have always kept an eye on the bigger picture. I believe open communication, from top to bottom, is the most important thing for any company to become successful. I love talking to the CEO, the developers, the clients, everyone. I truly believe the people I work with are family, and that we must communicate in order for us to be on the same page, working towards the same goal.
Holistic Design
I like to think of the design process in a holistic manner. By accounting for the users, client and stakeholders, we are better able to produce an accurate design solution, and not just based on how pretty it looks.
I love structure and working with an orderly processes, but I'm also not one to shy away from helping build one from scratch. The lessons learned can be quite informative and helpful for not only my immediate team but the entire company.
It Makes the Dream Work
I personally enjoy training others on my team. Everyone has to start from somewhere, and I am happy if I can help pass on lessons and mis-steps I've learned in the process. This not only helps out the trainee, but can open up my own POV, and it's better for the team as a whole.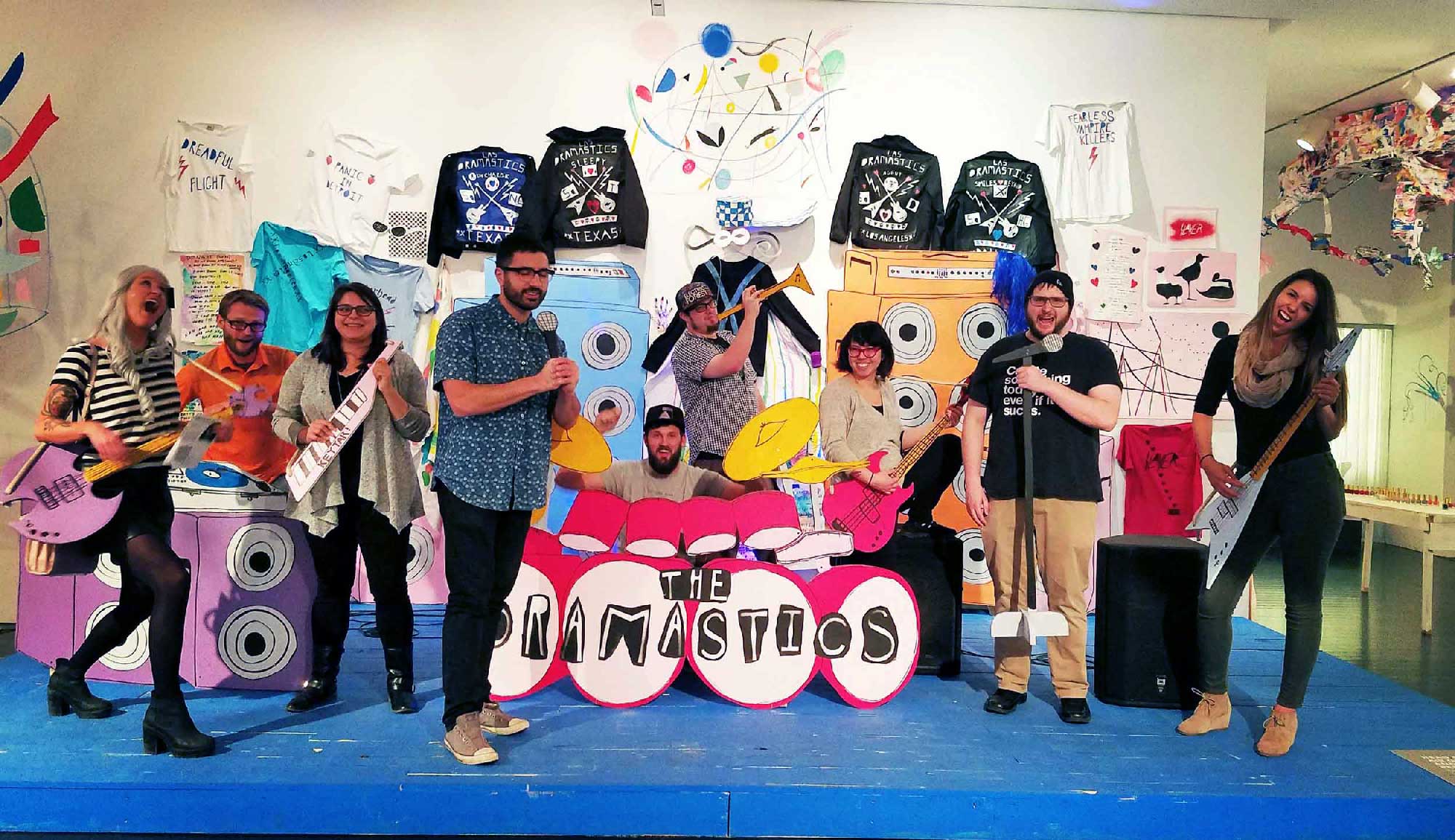 My former dream team. We worked hard and we played hard.
Background
I graduated with a Bachelor's in Digital Media Design and I have 4+ years of experience working with small businesses, start-ups, and agencies. I have worked with some fantastic, and wildly talented people whom I can't thank nearly enough for my personal development and their camaraderie.
View my LinkedIn page for Recommendations.
I understand meshing well with a team is just as important as the skills I bring, so here are a few things I'm passionate about: learning UX Design, languages, building my personal app, video games, and writing & drawing comics...
But enough about me.
I'd really love to hear what you are passionate about!